On October 15th, the 132th China Import and Export Fair (Canton Fair) opened online. As a global smart home brand, Linptech brought dozens of products "cloud" to the show. In just a few days, it has attracted many overseas enterprises to consult and cooperate.
Promote more "Made in China" to the world
In recent years, Wuhan has vigorously implemented the innovation driven development strategy, focusing on improving the level of advanced industrial foundation and industrial chain modernization, and promoting the accelerated transformation and upgrading of the manufacturing industry. As a specialized and new "little giant" enterprise in Hubei Province rooted in Wuhan, Linptech actively responded to the call, After more than 10 years of vigorous development, it has become a pioneer enterprise with strong innovation ability, high market share, mastering key core technologies, and excellent quality and efficiency.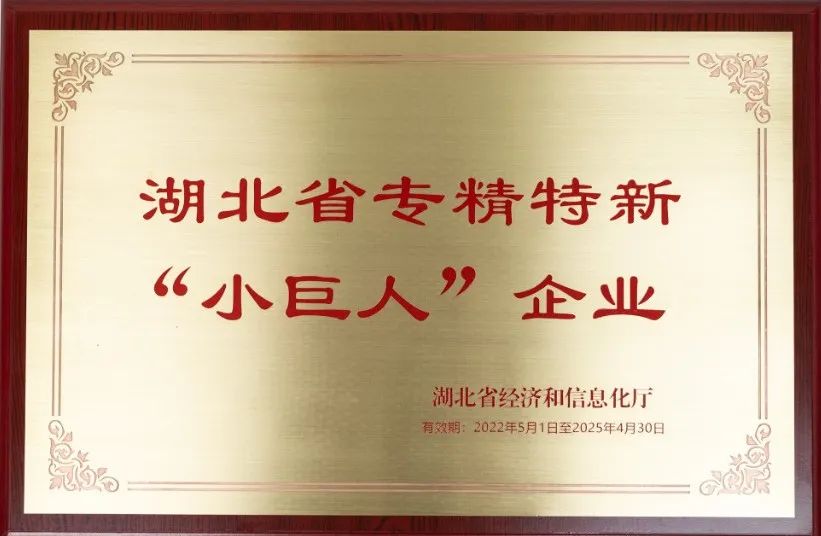 After the online launch of this Canton Fair, China Economic News, ChangJiang Daily, Wuhan Evening News and other official media have reported the fact that Linptech participated in the exhibition: "Since the opening of the Canton Fair, Linptech has received about 10 overseas companies' inquiries per day, so far , the company has reached a preliminary cooperation intention with an American lighting company and a European cross border e-commerce company."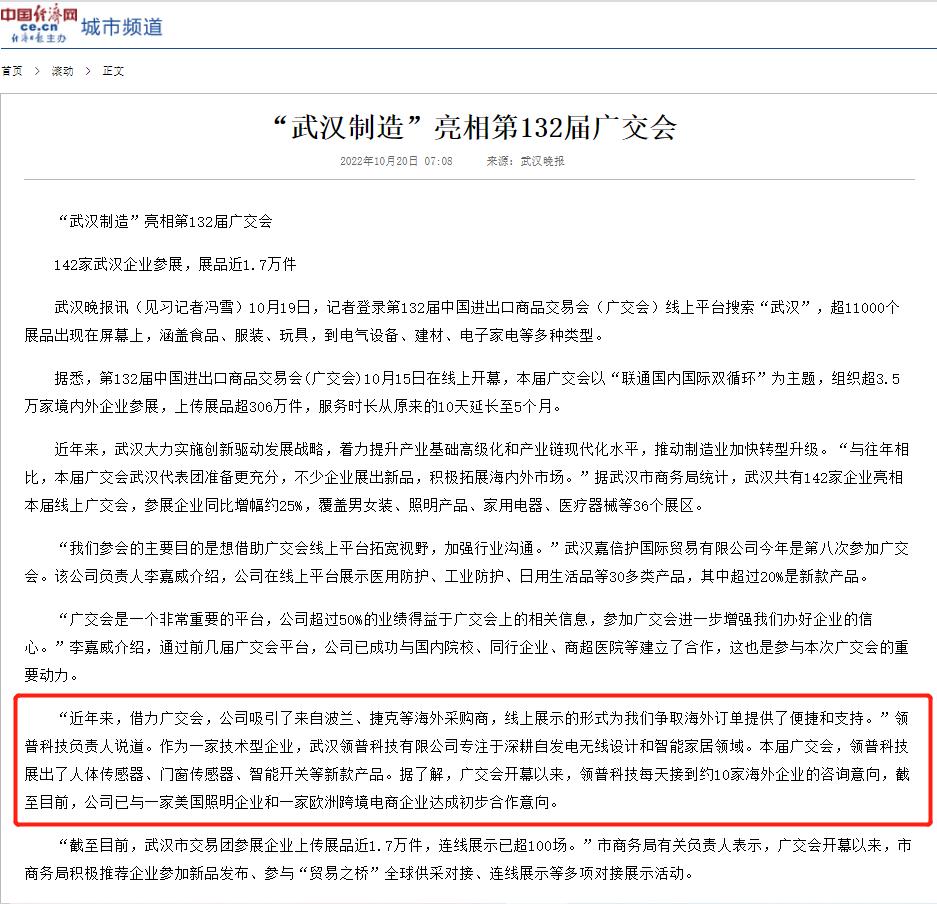 图中标红内容
"In recent years, with the help of the Canton Fair, the company has attracted overseas buyers from Poland and the Czech Republic. The online display has provided us with convenience and support for overseas orders," said the person in charge of Linptech. As a technology based enterprise, Wuhan Linptech Co., Ltd. focuses on the field of self-powered wireless design and smart home. At this Canton Fair, Linptech exhibited new products such as human body sensors, smart doorbells, and smart switches. It is understood that since the opening of the Canton Fair, Linptech has received consultation from about 10 overseas companies every day. At present, Linptech has reached preliminary cooperation intentions with an American lighting company and a European cross border e-commerce company.
Hot-selling products continue to be popular, new products perform very well
Linptech displayed about 30 products in this online platform, including kinetic remote control light switches, battery-free wireless doorbells, smart light switches, and receivers.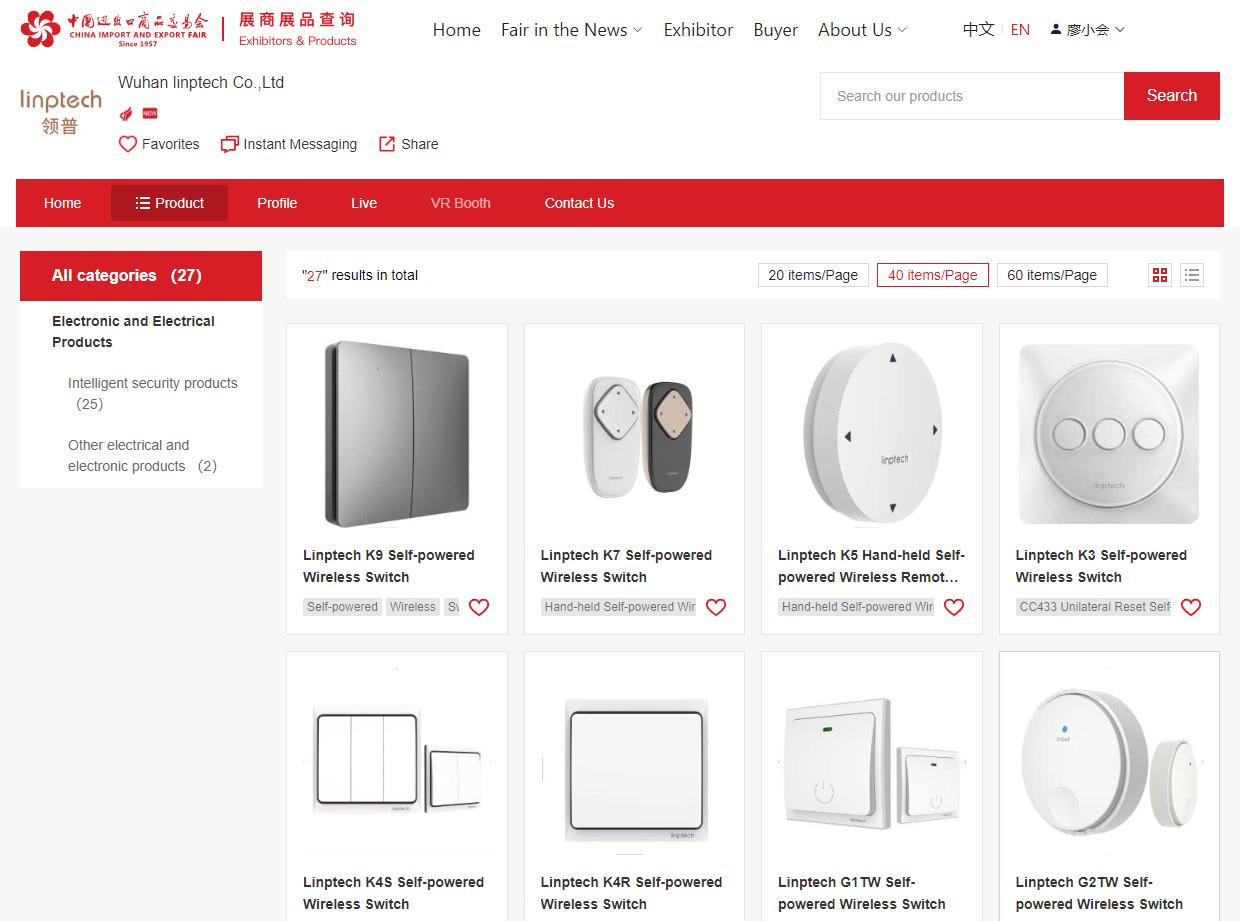 Among them, the products that integrate the core technology of self-powered power generation have attracted the attention of many customers. Take the self-powered wireless light switch K9 as an example. As a perennial popular product of the company, it does not require batteries and has a built in self-powered module, which can be pressed with a finger. Convert kinetic energy into electrical energy, and have a lifespan of more than 100,000 keystrokes. With Linptech Q3 smart switch, it can also be connected to an intelligent ecological platform to create an energy-saving and environmentally friendly smart home.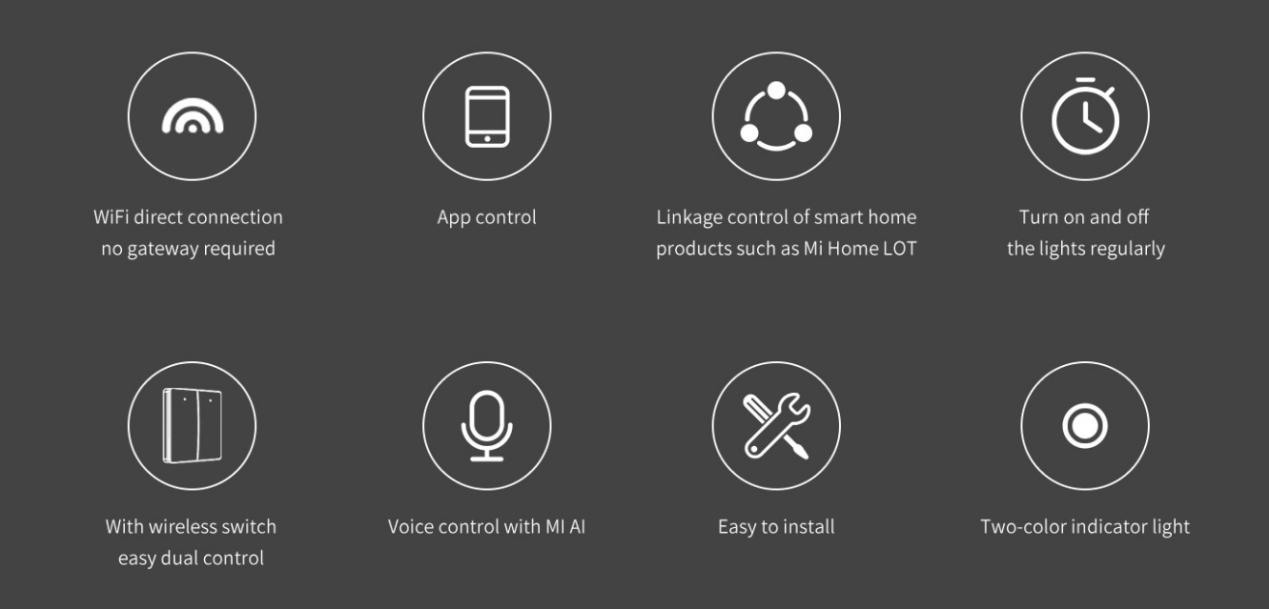 In addition, in order to meet the needs of more users, Linptech is also constantly innovating, and many new products have the characteristics of new functions, new processes, new materials, and new technologies.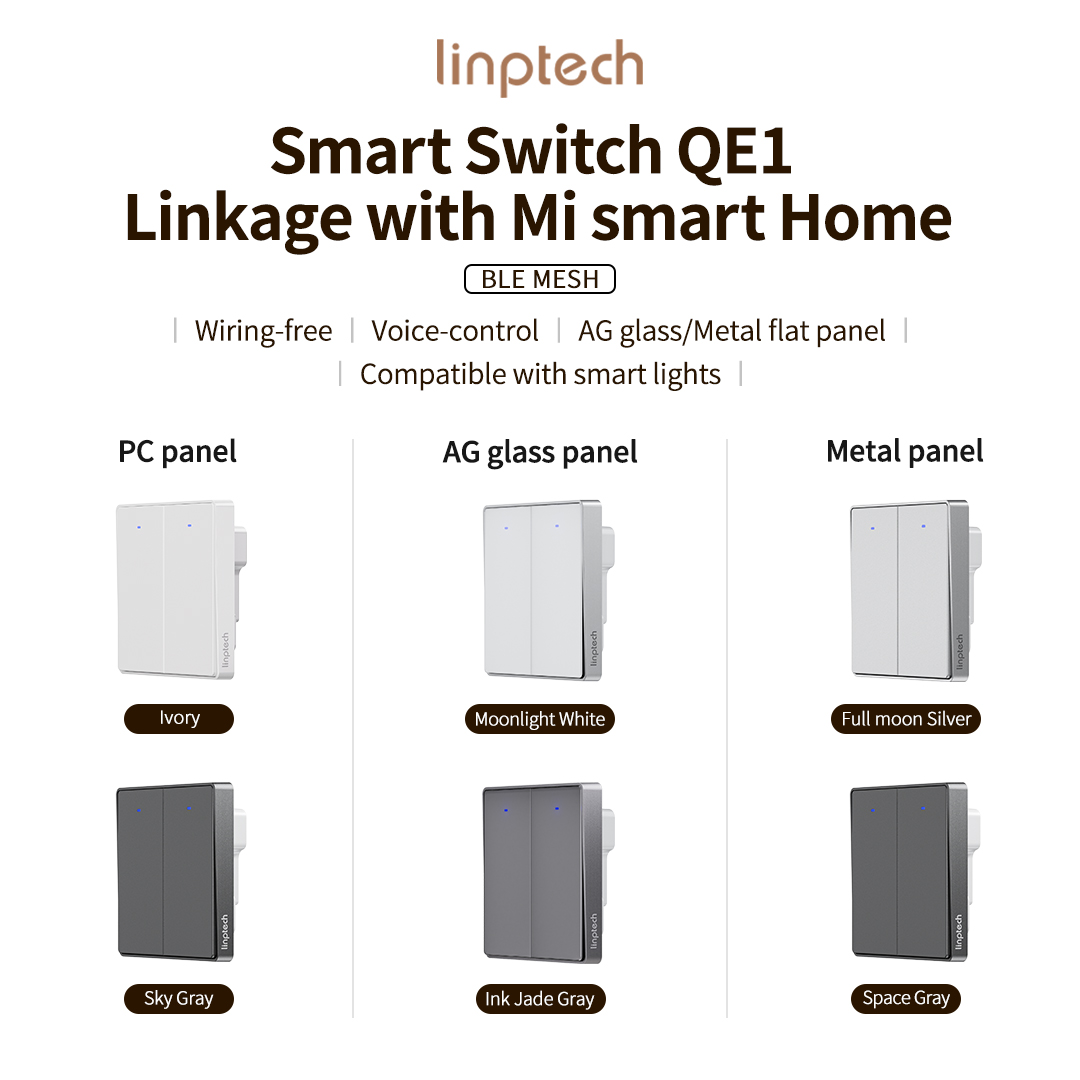 For example, the E1 simple series smart switch, which has aroused heated discussions, as a representative product of smart home, it includes smart wall switch QE1 and smart wireless switch KE1. It has multi-material panels, various colors, and versatile home styles, especially suitable for domestic and overseas apartments and villa customers, the new product supports various control methods such as direct connection to the Xiaoai speaker with gateway function to control lights, timing control, and rich intelligent linkage. Through continuous enrichment of product categories (human body sensors, full-screen switches, door sensor chime, etc.), Linptech has comprehensively expanded the layout of brand products, enhanced the added value of the brand, and has become an important part of expanding overseas markets.
Linptech continues to make efforts to connect the international and domestic markets
Since its establishment in 2009, Linptech has focused on independent research and development of smart home system products, with more than 46% of the company's R&D personnel, and has a number of core technologies, ranging from self-powered modules to low-power wireless self-powered doorbells and switches, and then to low-power smart wall switches, wireless switches, as well as a variety of sensors and smart lamps, and continue to focus on the core of low-power, wireless self-powered, product development and service field expansion, and gradually grow into a core competition. powerful enterprise.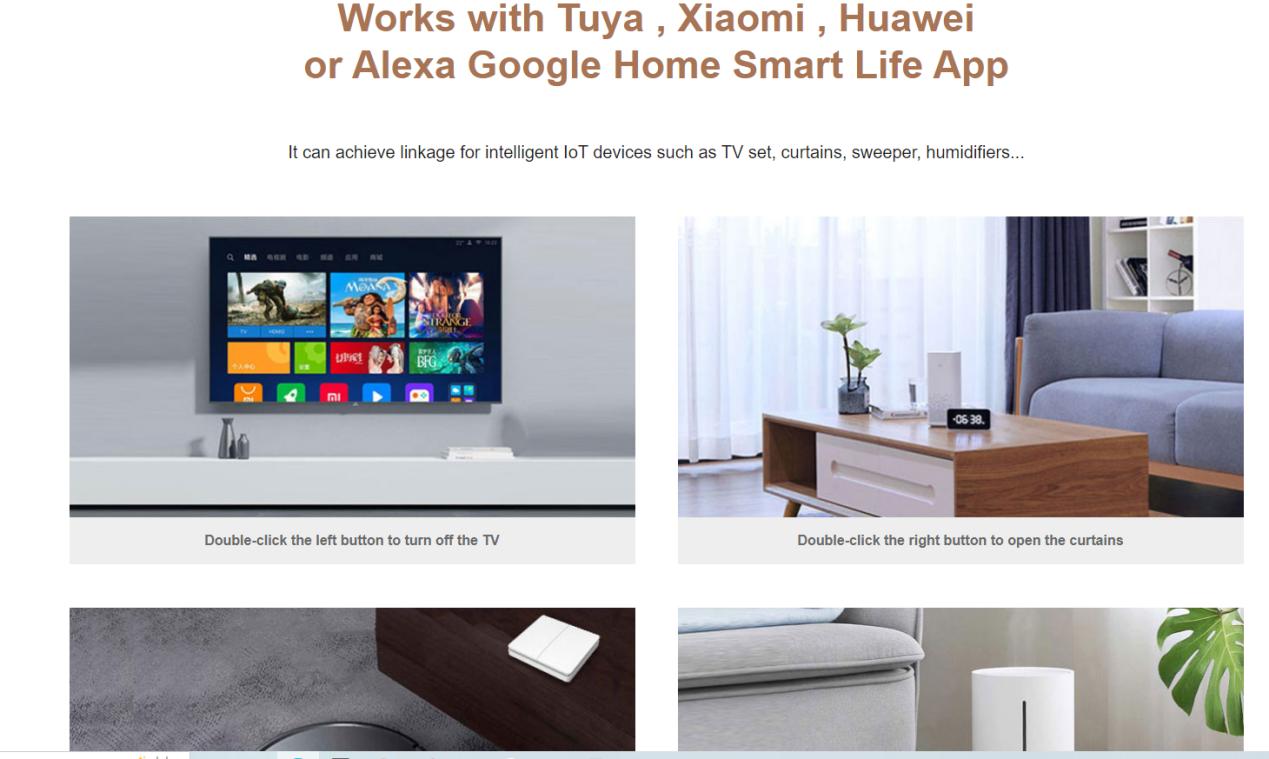 At this Canton Fair, Linptech has shown the most popular self-generating wireless design and smart home products and solutions for global merchants and consumers, helping the public to live a low-carbon and intelligent lifestyle. The Canton Fair is not only a platform, but also opens up domestic and foreign markets, and promotes Linptech to make continuous leaps in product innovation, brand exchanges, etc., and become a globally competitive enterprise.